Business and Ecology Tours
Business and Ecology Tours – More information coming soon
Business Talk at Leahys
The topics covered in our business talk are listed broadly below. We try to encourage students to ask as many questions as possible to create a more casual type of discussion. We are very proud of how our farm has grown over the years and we are very happy to share our experience with the next generation of young people to give them a little insight into the work involved in creating and working on a successful tourism business.
How it all began.
Progress over the years
The ups and the downs along the way.
Facilities available on the farm
Seasonal events
Products available
Employment
Health and Safety
Insurance
Marketing
Future projects
We can tailor this talk to suit, what the students have covered in school already, so that they can connect their learning to real life situations and business.
The talk takes approximately an hour to an hour and half depending on student interaction. We would then break for lunch and then take the students up the farm for a bit of fun. They can also visit the ice cream and chocolate factory if they wish.
Cost per student €14
Further information please email.
Ecology field work for Leaving Certificate and Junior certificate students

Dear Teacher,
Leahy's Open Farm is now facilitating ecology field work for Leaving Certificate and Junior certificate students.
Field activities include use of pooters, sweep nets, pitfall traps, quadrats and line transect. Abiotic measurements for soil pH, wind direction, rainfall, ground temperature, air temperature and light intensity can also be taken.
The trip would involve an introductory talk discussing the ecology topics covered for the leaving cycle, the field work and a discussion on the results found.
The field work would take approximately 2 hours. A brief tour of the farm, if desired, would take approximately 1.5 hours or as time allows. We would allot a 30 minutes break for lunch. A packed lunch brought along by the students would be most suitable, but the drinks and confections counter will be available.
A typical schedule for the day is as follows,
Arrive: 10.00

Introductory Talk: 10.1

5 – 11.15

Habitat Survey

1

1.30

– 1.

3

0

Lunch

1.30

. –

2

.00

Farm Tour

2.00

– 3.00
Having spoke to several teachers I have found that different teachers want slightly different experiences out of the day e.g. some want to do mainly field work, while others like to spend more time on the theory. I like to tailor the trip to the individual teacher requirements where possible.
Staff members Matt Harpur, who has a B.Sc. in Environmental Science and Susan McLaughlin, who has a B.Sc. in Biology, are the coordinators.
Price: 15.00 euro per student
Please email for any further information.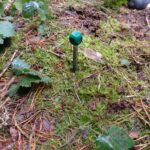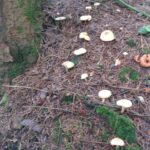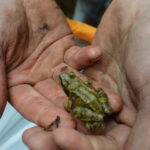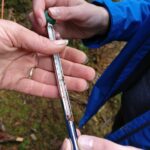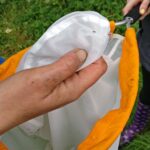 Chocolate making workshops for students
For the attention of Home Economics teachers & TY Co-ordinator
Here at Leahy's Open Farm we are proud to say we make our very own homemade chocolate and ice cream in our purpose-built chocolate and ice cream factory. Our ice cream is extra special as it is made from real cows milk and fresh cream.
We are offering chocolate making workshops to students. These workshops go through the origin and history of chocolate and how it is harvested and made into delicious treats, we explain the machinery we use and the hygiene process including haccp food safety, food testing and nutrition and labelling, inspections by HSE etc..
Then for the fun part! We help the students to make their own chocolate lollipops, paint a mould of their choice and package them up!
Our trained staff can tailor workshops to different age groups so are perfect for any age, having been enjoyed by those from the age of 5 to 50!
Prices for the workshops are €20 per student and include the chocolate workshop, a chance to explore the farm, meet the animals and of course have a spin on the quad and barrel train!
Email for further information