We make our own farm fresh ice cream 2 days a week and we make delicious chocolate 3 days a week.
We have a variety of ice cream flavours along with dairy free sorbets.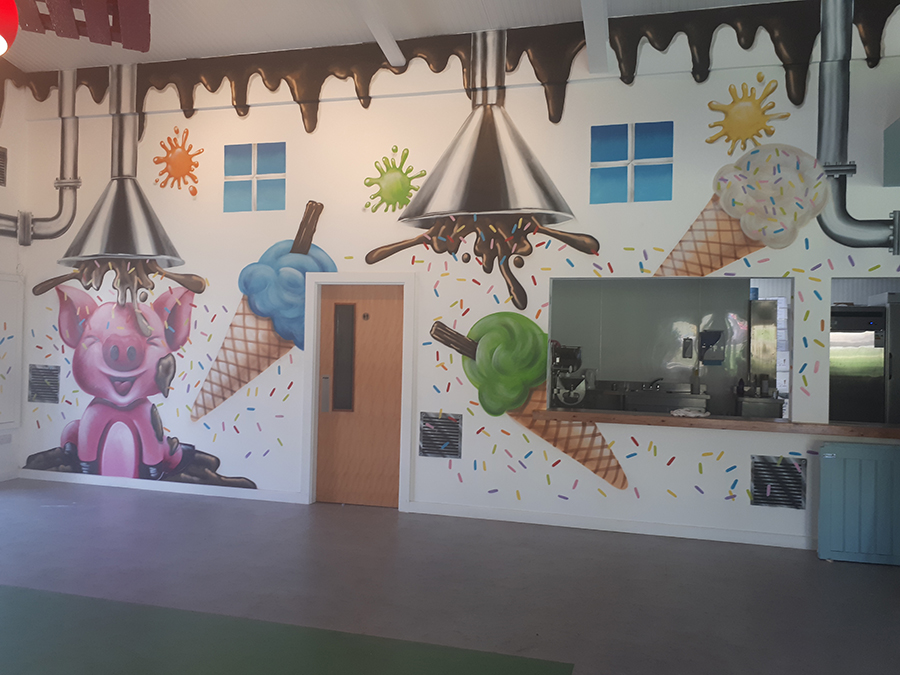 We milk Maisy the cow each day at 4pm allowing all our visitors see real milk and learn of its uses, kids can smell the lovely warm milk straight from the cow and kids can brush Maisy after milking….Happy cow, creamy milk…
We make our own chocolates, lollipops, bars along with a massive chocolate fountain with strawberries and marshmallows.
Samples of chocolate for everyone to taste also available – be quick they don't last long!
Try some crepes, waffles and lots of other sweet treats.
We have seating for 300 people in our new factory making it ideal for company's and large gatherings.
We make our own ice cream cakes for birthday parties in any flavour available and can be customised also.